Snowmobile safari accross Lake Baikal.
Duration: 4 days, 3 nights
Availability: February 1 – April 1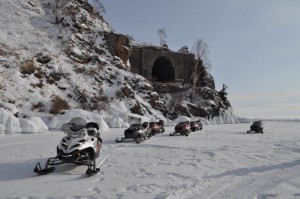 The immense water basin of Lake Baikal freezes all over in the second half of January (depending on how cold the winter is). In about 2 weeks, the ice is thick enough to bear the weight of a snowmobile or an ATV. The season of ice sun and fun begins!