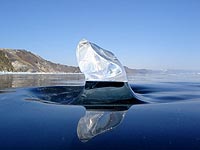 Duration:6 day, 5 nights;
Availability: December 1 – April 1
Challenge Siberian frosts and come and visit us in winter! Who has ever said you go for your holidays to broil in the burning to ashes sun? Feel adventurous – tackle Russia in winter! This is the time to see snow tops of high Baikal Lake mountain ranges, furry green pines in snow and blue waters of the Angara River that never freezes over! The one who visits us is ever charmed by the eternal beauty of pristine nature and always gets back! Come to us and enjoying cozy wooden hill top hotel, fine cuisine and hot Russian steam house.
To your surprise, you will find that the climate is one of the things that you may like – the never-ending sunshine and snow would be a welcome change from the wet and windy winters in North Europe. Unlike some people preconceptions that during winter the whole of Russia hibernates for five months, our guests and locals will go and enjoy the countryside. Come and join us for winter fun!
Recharge your stamina after an unforgettable journey to Lake Baikal in winter!